Best Ways To Increase Home Value
What are the best ways to increase home value? We will look at two different ways to do this, with one option being very inexpensive and the other requiring quite a bit of work and money. The first option is simply doing some small changes around your home to make it looks more attractive and appealing to potential buyers.
What Increases Home Value?
Do you want to know how to increase home value? As with any renovation, there are many ways that you can improve or change a room or area in your house to make it worth more money than what you paid for it. The first thing to do is find out how many homes like yours have sold for recently. You can do that by searching online and finding listings of homes similar to yours, or you could even talk to a real estate agent who might be able to give you an idea of what homes have sold for in your neighborhood. It will help you decide which renovations will add value and which ones to avoid.
Small Touches To Increase Your Home Value
When it comes to home improvement, the rule is to start small. While a bathroom remodel or kitchen update may increase your home value significantly, they also involve substantial investment and can be pretty risky. Small touches like new countertops or repainting cabinets, on the other hand, are easier and safer to pull off—while still giving you an easy way to increase your home value.
A common misconception is that painting will increase your home value by hundreds or thousands of dollars. While painting a room can make it seem more appealing, it won't have a major impact on your home's value. However, when deciding which rooms in your house to paint, some colors are proven to increase energy efficiency and encourage longer-term renters. Neutral tones like white, light gray, and pastels help prevent your house from feeling warm.
Low-Maintenance Landscaping - Freshen Up Your Curb Appeal
Landscaping is a big part of home-selling. It allows for you to add curb appeal and, as a result, can increase your home value. There are many ways to DIY on a budget. Learn how to maintain low-maintenance landscaping in your home. There are plenty of plants that require little attention. You will want to use grasses and ground covers instead of shrubs to save time and money. You may also want to plant native plants instead of exotic ones.
Improve the Air Quality Inside Your Home
One way to raise your home value is to improve the air quality in your home. Whether you have pets, allergies, or just plain old air, it is essential to get high-quality indoor air. Fixing bad indoor air can be as simple as upgrading filters on a furnace, heating, and cooling devices. 
The easiest way to do it? Get an air purifier for your home! While there are many different options for air purifiers, most air purifiers use one of two methods: Active filtration or Adsorption filtration. Active filtration uses mechanical means to filter out particles from the air, while adsorption filtration uses chemicals to attract particles and remove them from the air.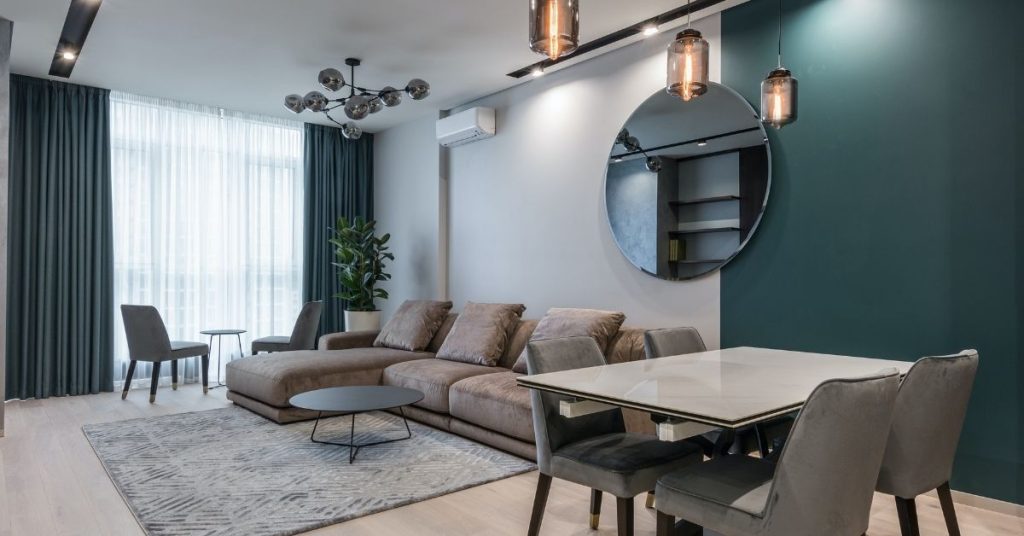 Replace Worn Carpets or Rugs
One of our go-to home improvement projects is to replace old carpets or rugs. New carpeting adds warmth and coziness to your space, and it helps improve your home resale value. Be sure to look for quality materials that handle the abrasion of heavy foot traffic. Also, keep in mind that carpeting can be expensive. If you are not planning on staying in your house for long, consider doing updates like adding area rugs instead.
Big Additions To Increase Your Home Value
Building an addition to your home will undoubtedly increase its value. It also carries with it a financial burden. You have to think about your resale value. Before making any major structural changes to your home, think if these additions will entice buyers and sell your home for more.
One of the easiest ways to increase home value is through room remodeling. You can fix up an old bathroom or kitchen or redo a boring bedroom. As long as it is within your budget, room remodeling is a great way to increase home value. Plus, it gives you a great excuse to give your house a face-lift! Just remember to stick with neutral colors so that if you ever want to sell your home, buyers will be able to imagine themselves living there. Also, avoid too many themes. People want a blank canvas they can work with.
Adding an extra room is a relatively low-cost and easy way to increase home value. A bonus room can serve as a formal dining room, playroom, office, or hobby space. If you're going to use it regularly, consider finding one with built-in storage so you can have more space for your things. For example, if you're adding an office in your house, add built-in bookshelves for storing books and accessories.
How To Calculate If It's Worth Making an Investment in Your Home
When you decide to sell your home in the future, it will be helpful to know what factors can affect its value. To do that, you need to assess how much money a person is willing and able to pay for your home. Then you need to calculate whether any improvements that cost money are likely to increase its value by at least as much. For example, installing new flooring or replacing windows might be necessary maintenance if they're beyond repair but have little value-added.
Looking for a contractor for your upcoming project?
Contact us today for all your construction needs!
How much will it cost to build a custom home in South Florida? When you are considering the cost of building a new home in
Read More »